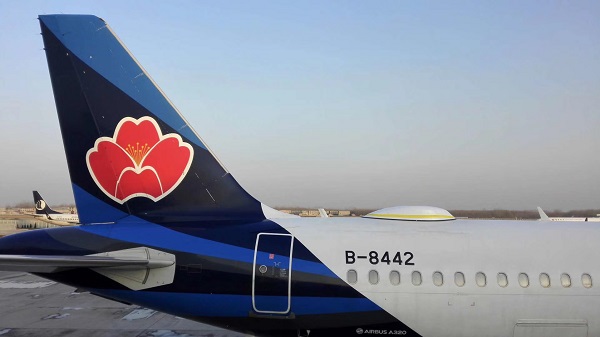 Airborne application can provide business and general aviation network connection, voice, image, air traffic and operational data service; cabin service including internet, entertainment and travel are realized through integrated service in equipment rental and sales, repair and maintenance, system integration, teleport service and information services.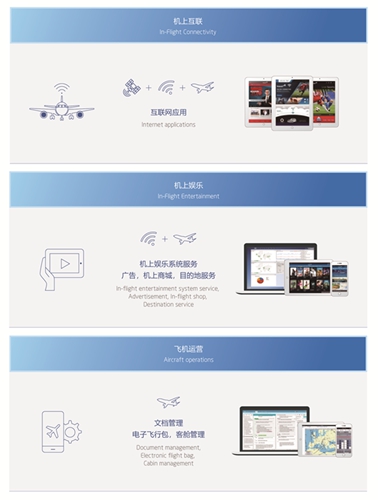 Commercial aviation: Taking advantage of Ka-band high-throughput satellites, such as high through-out capacity, efficient spot beam, small size terminal and seamless switching among different beams, high-speed airborne network service is provided through integrated terrestrial and airborne networks. In-flight entertainment system deployed on airlines enable passengers to enjoy the services of internet browsing, live broadcasts, film and television, e-commerce and flight status. Cockpit information service can also be provided through airborne VSAT equipment.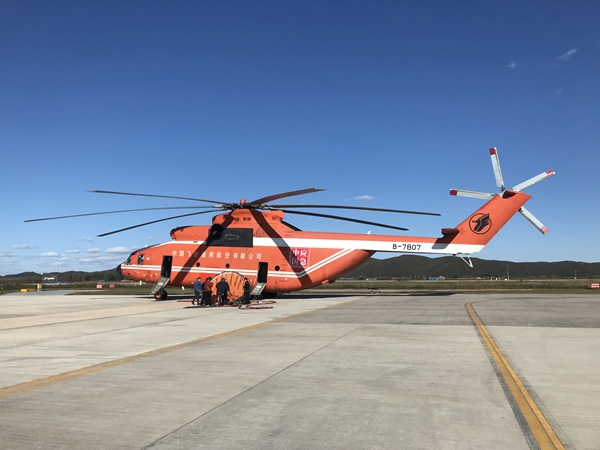 General aviation: Through the Ka or Ku band satellite communication system, genuine coordination from sky to the ground can be realized through live communication in data, picture, calling and video from UAV, helicopter in applications of logistics, medical aid, emergency response, rescue, big event, scientific research, geological survey, forest fire, land survey and aerial photography.