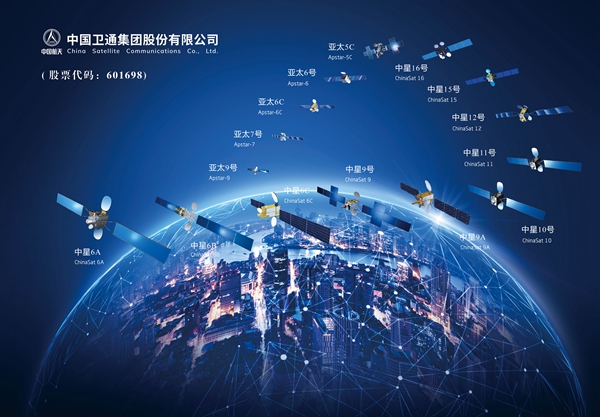 By independently operating our own satellites or acting as agents for overseas satellites, China Satcom provides long-term or temporary rental services of satellite resources in C, Ku, Ka and other frequency bands for domestic and foreign users from broadcasting, telecommunications and government as well as various industries and individual users.
To provide satellite capacity lease service in long term or occasional use. The satellite capacity from our own satellite fleet or others covers multiple frequencies including C-band, Ku-band and Ka-band.
1. Long-term Lease Service
Long-term lease service generally refers to the fixed use of bandwidth resources of the same frequency on the same satellite and the same transponder for a leased time of one year or more. During the long-term lease, the frequency and bandwidth utilized by users will be fully guaranteed according to the agreement.
2. Occasional Use Service
Occasional use services mean that according to the user's usage time and bandwidth requirements, China Satcom will arrange the satellite frequency resources at that time, temporarily allocating specific satellite transponder resources to meet the user's occasional use needs.