Disaster Recovery Back-up and Emergency Response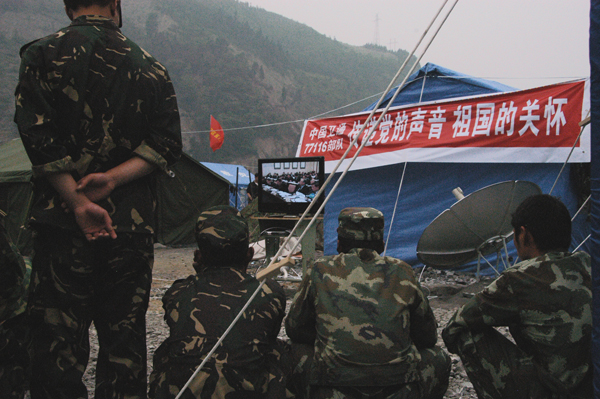 China Satcom is a satellite operator, which is nominated as the first-class national team for emergency communications support. For years, it has exerted efforts to protect the interests of the country and people through practical actions by doing excellent jobs in various tasks of providing emergency communication support, including major events such as the 18th CPC National Congress, the celebration of the 60th founding anniversary of PRC, launches of Shenzhou spacecraft series, Chang'e lunar exploration project and the Beijing Olympics, natural disaster relief such as earthquake and ice snow, as well as emergencies like the return of overseas Chinese in Libya.
Secure Broadcasting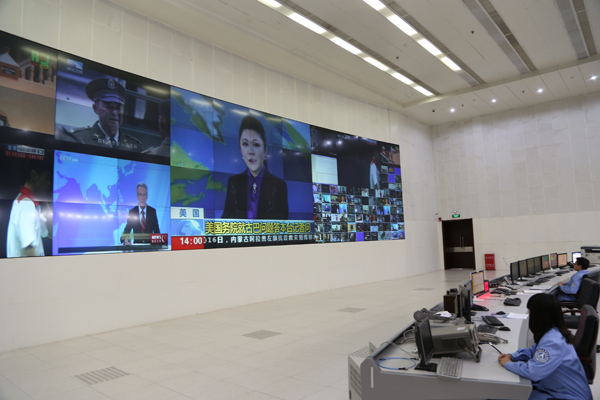 China Satcom offers normal monitoring service for 343 TV programs via three dedicated broadcasting and television satellites and provides service monitoring for many important clients on its communications and direct broadcasting satellite services. It has successfully completed the tasks of monitoring support to daily broadcasting applications and national major events transmissions.
Satellite Communication Services in Remote Areas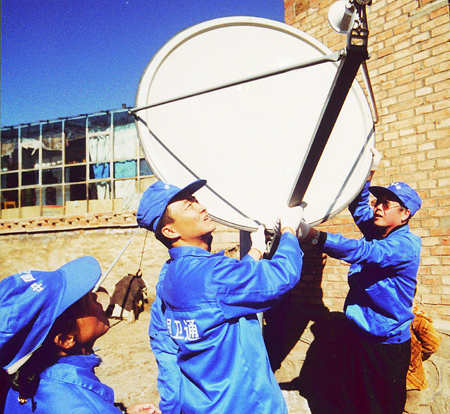 The Company solved the problem of communication in rural areas with some base stations in twelve provinces like Tibet, Sichuan, Xinjiang, Qinghai, Inner Mongolia, Hunan, Gansu, Yunnan, Heilongjiang and Hainan; it improves the capability of Chinese mobile networks in responding to disasters and emergencies. Those telecom blind-spot problems have been solved on Mt. Qomolangma, along the Qinghai-Tibet railway and in the national key environmental reserves, old revolutionary base areas, new mines and oil/gas wells and frontier forces.
Rural Satellite Digital Book Houses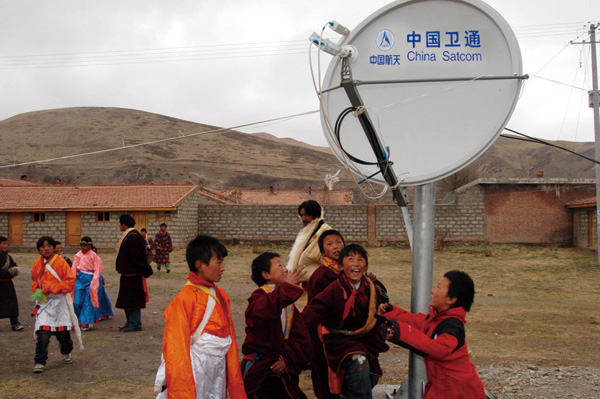 The satellite digital publication system can be used to deliver high-quality multi-media documents, electronic books, magazines and audio-videos to any of the "Rural Book Houses" in the digital form, where the farmers can read or watch them via different devices like TVs, computers and cell phones. Thus, the publication coverage is greatly improved in the rural area by setting up a sound and legal main-stream press and publication channel, which has significant effects on and meanings to cultural and ideological progress in new rural areas and narrowing down the divide between the urban and rural areas in cultural information.