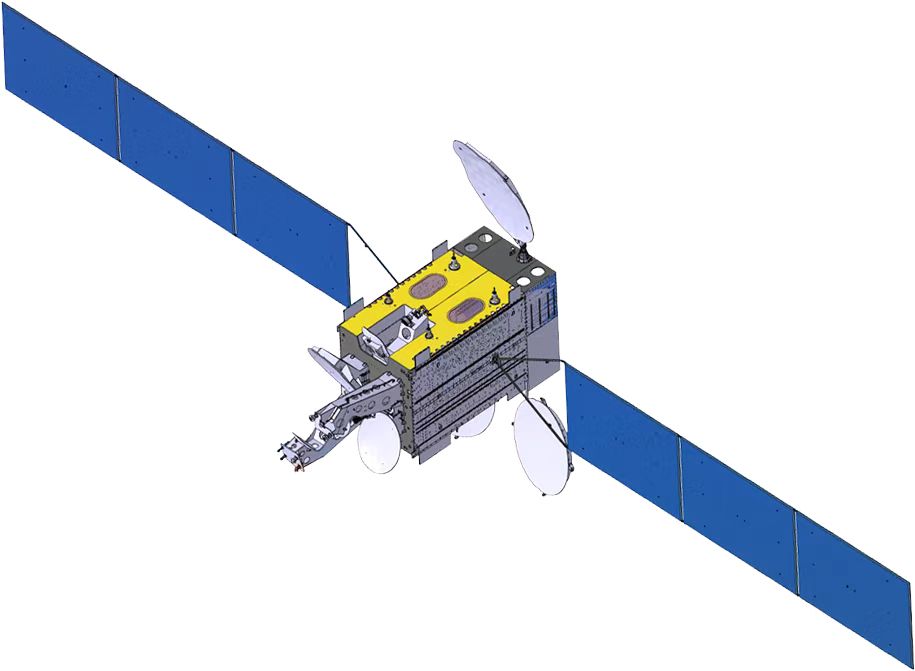 ChinaSat 6D
● Manufacturer: China Academy of Space Technology
● Bus: DFH-4E
l Attitude Stabilization 3-axis Stabilized l
● Polarization: Dual Linear Polarization
● Orbit Slot: 125°E
● Coverage:
C-band: China (including Hong Kong, Macau and Taiwan), South Asia, West Asia, East Asia, Central Asia, Southeast Asia, Australia and South Pacific island countries.
Ku-band China Beam: Mainland China and surrounding coastal
Ku-band Ocean Beam: South China Sea, Philippines and Malaysia
ChinaSat 6D was successfully launched by the Long March 3B enhanced carrier rocket at China's Xichang Satellite Launch Center on April 15, 2022. ChinaSat 6D is a new generation of geosynchronous orbit communication satellite. It adopts the DFH4E satellite platform independently developed by China to provide commercial services of C-band and Ku band transponders services, and can provide high-quality radio, television and communication transmission services for the general public and all walks of life.